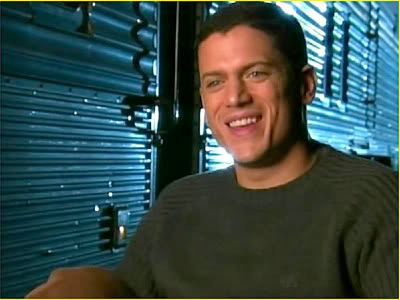 When Wentworth Miller is on TV, I do not want to see you play ball. When Wentworth Miller is not on TV, I do not want to see you play ball. Thanks to you, I do not have the Prison Break
The Road to Freedom
Special on my Tivo. I fucking hate you.
Jared
however
did
see the special and screencapped it. There's also a link there where you can watch a spoiler clip on Youtube. Go check it out while I continue to fume...
***UPDATE: It looks like the Prison Break Special will replay on Sunday January 21st at 6:30 p.m. My Tivo is already scheduled how bout yours? I feel better now; Thanks nic for the heads up!***

UPDATE #2: Wendy just sent me Youtube links to the special to watch the entire thing!

Part 1



Part 2



Part 3



Thanks Wendy!